Custom Paws With Dog Cat Photo Pajamas Set, Pet Lover Gift
Product
Combo Shirt And Pants (Favorite)
Only Pants
Only Shirt
Size
XS
S
M
L
XL
2XL
3XL
4XL
3XS
2XS
View photo upload guidelines here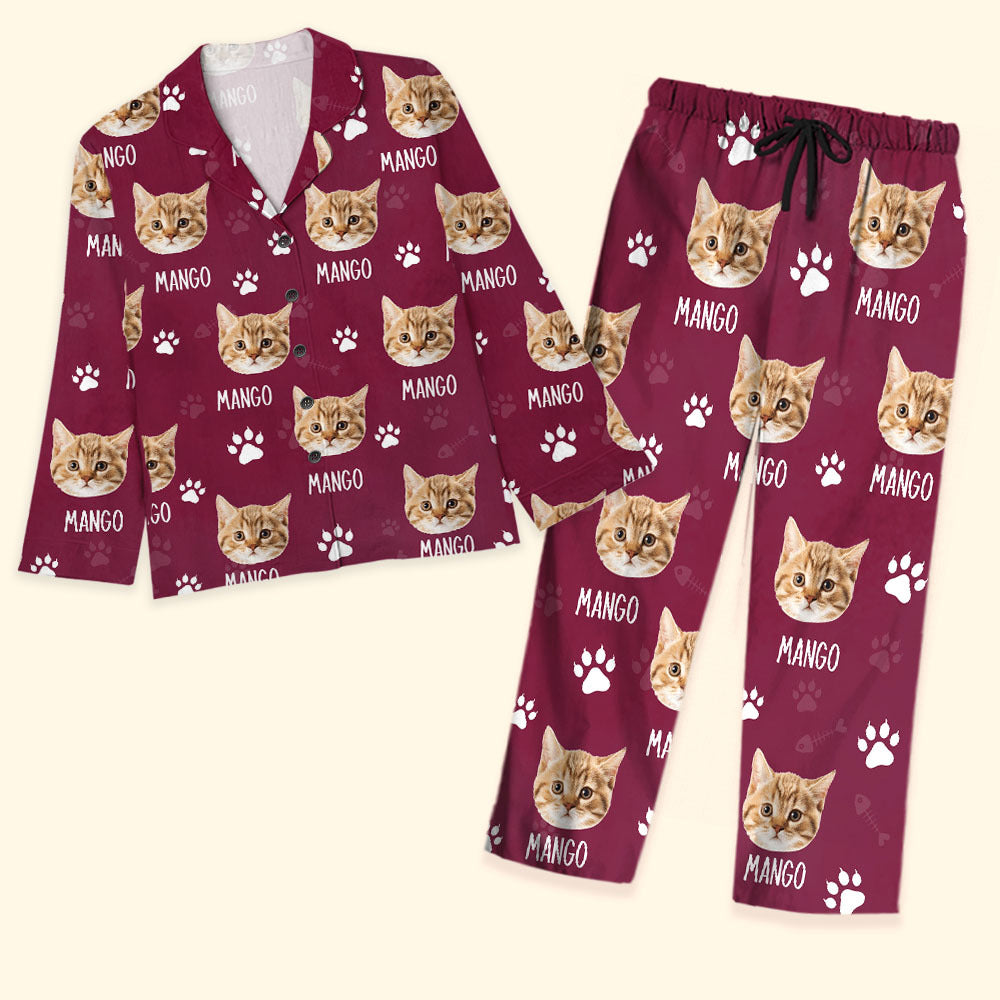 My friend absolutely LOVED her new cat PJ's!!
She was so thrilled to see them when she opened up the package!!! She squealed and smiled ear to ear! They were very good quality. I can also tell that great thought and care was given to what happened when an image landed on one of the seams. The pictures lined up perfectly so they didn't look weird. The pants fit great, but the top seemed to run a little snug. But she didn't care. She gladly wore them! Thanks for helping me to give her the most awesome gift she got for Christmas!!
Dog pajamas
Absolutely love them, fits perfectly
Very satisfied
Had trouble ordering, but you were able to help me get my order exactly what I asked for thank you
Love my PJ's
I just love the quality and style of my PJ's. The pictures are great!