Personalized Teacher Floral Acrylic Name Plate For Desk, Gift For Teacher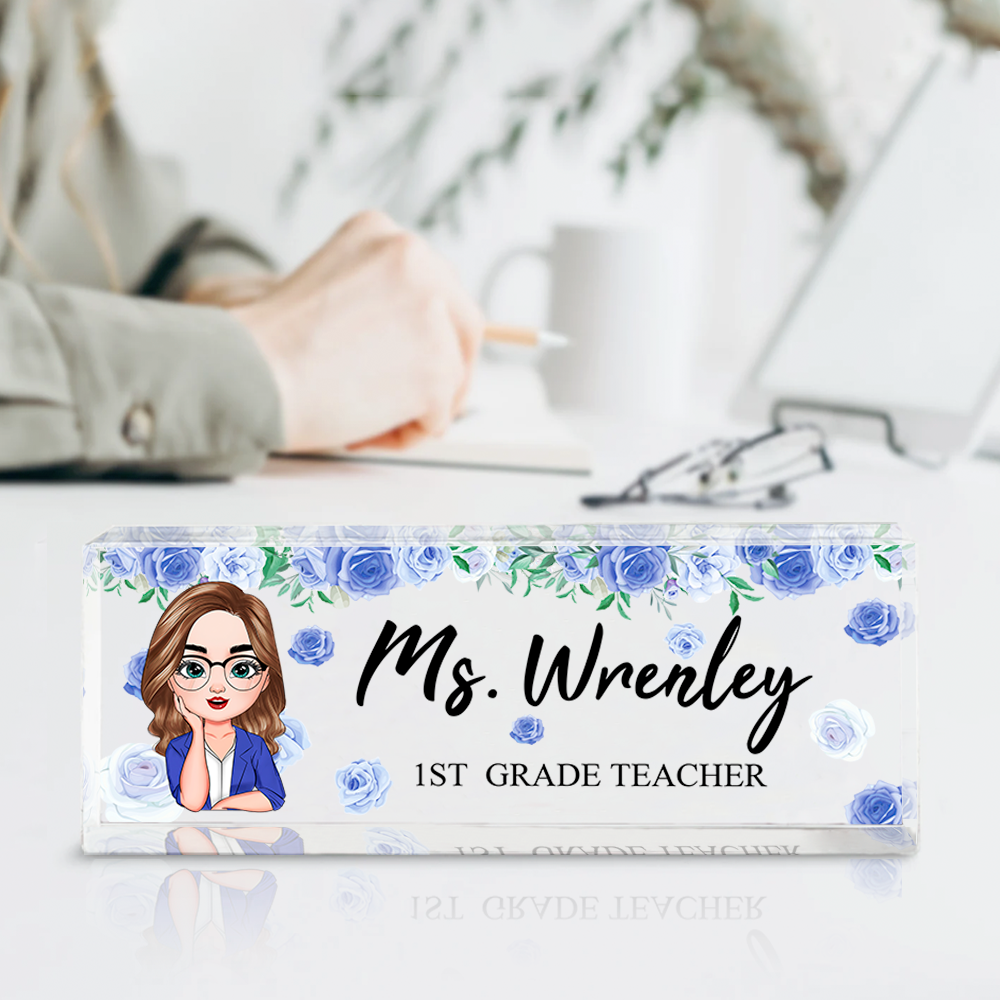 Love it!
I love my new gift. It is perfect.
Best Name Plate Ever
This was so much more than I ever expected and everybody who comes into my office comments on it and asks where I got it! I love love love it!
Loved My Name Plate!
I recieved so many compliments on my new name plate -- heck, I'll compliment it myself! It's perfectly lovely. Thank you!
Absolutely in love
Such beautiful made and perfect for my desk in my bedroom
Loved it
Loved my name plates… one concern though… you don't have an option for male teachers…only female. I wanted to buy one for my colleague who is a young new male teacher and I couldn't.